Skip to Content
We Offer the Best Alternative to CPAP
We are confident that our sleep appliances are the ideal alternative to CPAP machines. The nights filled with pressure, dry mouth, nasal congestion, skin sensitivity, and overall discomfort are now a thing of the past. With our less intrusive sleep appliances, you can experience greater freedom of movement while getting the best of sleep of your life. The personalized fit and adjustment capabilities you'll find with these devices are just not possible with the CPAP machines that most people are used to.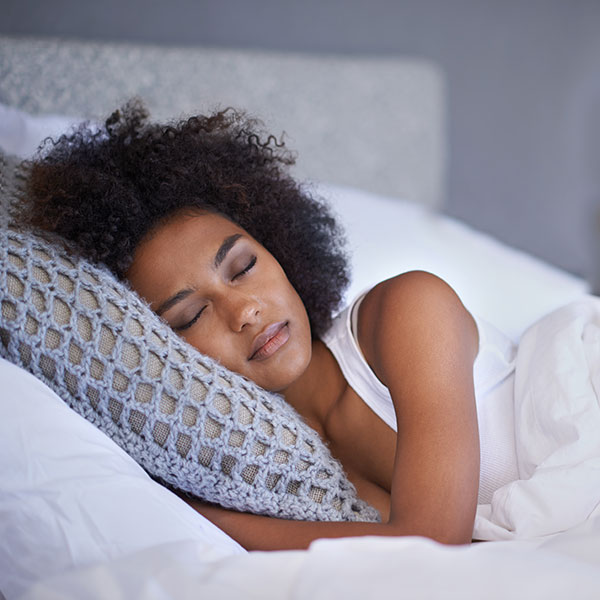 Various Appliance Options to Suit Your Needs
Many patients who deal with sleep apnea experience abnormal jaw positions while they are asleep. When the lower jaw drops back, the tongue follows suit and partially closes the airway. With a blocked airway, you may experience shallow breathing or even stop breathing completely for short periods of time. Our appliances address this issue in patients with mild to moderate sleep apnea. Our dental devices hold the lower jaw forward, which prevents any blockage of the airway during sleep. Each appliance offers specific benefits, and one type may work better for your unique situation than another. We offer the following dental device options and are confident we can find your perfect fit:
Dorsal Appliance
Herbst Appliance
Tap Appliance
Revolutionary Alternatives to CPAP
One of the most common methods of treating obstructive sleep apnea is through using a continuous positive airway pressure (CPAP) machine. Many sleep apnea patients who have tried this treatment method struggle to adjust to the discomfort caused by this bulky machine. Pressure, claustrophobia, dry mouth, nasal congestion, skin sensitivity, and loud noises are just a few of the downsides to using a CPAP. We're here to change the norm and offer less intrusive alternatives to the CPAP. With our various dental appliances, your mild to moderate sleep apnea symptoms could soon be a thing of the past. Get in touch with us today to learn more.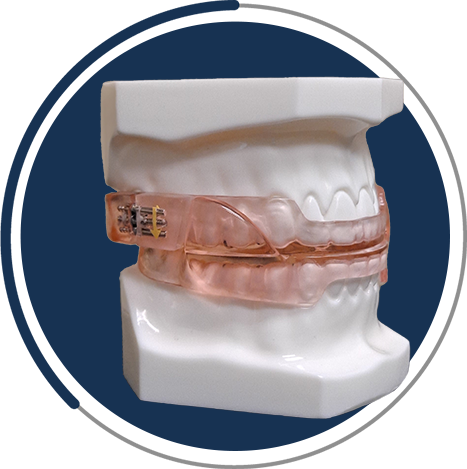 Dorsal Appliance
The dual-block design of our 4-wing dorsal fin appliance allows for complete freedom in vertical movement. Experience optimal comfort and support throughout the night with this top-quality dental device.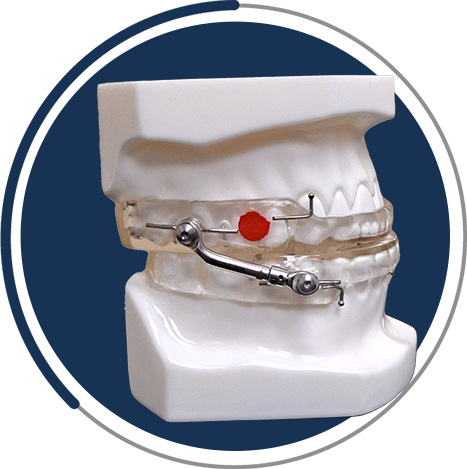 Herbst Appliance
Well-known for its ability to correct bite discrepancies, the Herbst appliance is also highly effective as a solution for chronic snoring, Bruxism, and obstructive sleep apnea. This device provides a comfortable fit with compatibility for both smaller and larger mouths.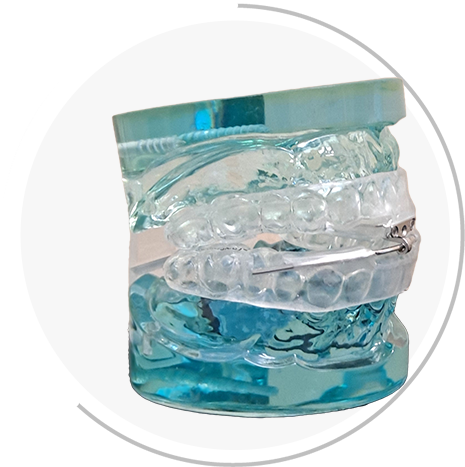 Tap Appliance
Our tap appliance is highly effective in treating sleep apnea symptoms and features a singular central point of adjustment. Its unique design allows for fine-tuned treatment and a personalized experience.
Find the Ideal Solution for Your Sleep Apnea
You no longer have to settle for the life of sleeplessness you've experienced in the past. Your physician and dentist can help you determine if any of our treatment options would be a fit for your specific needs. If you have any questions, we are happy to provide you with the answers you need. Give us a call today to learn more about our revolutionary dental appliances and experience the proper sleep you've been searching for.
Give Us a Call to Discover Your Ideal Sleep Solution